The European elections results reflect a loss of confidence in the status quo in Croatia, with voters seeking alternatives among a mixed field of populists.
After almost three years as lead coalition partner in the current government, the liberal conservative Croatian Democratic Union (HDZ) is gradually losing support. The party received 22.72 per cent of the vote in May, only slightly more than half of the share it won in the 2014 EP election.
The likely cause is dissatisfaction among its rightwing supporters with what they perceive as signs that the party is taking a more centrist position. Its number of seats in the European Parliament fell from six to four. Whether this dissatisfaction will also be reflected in the Croatian parliamentary elections due to take place before the end of 2020 remains to be seen.
The Social Democrats (SDP) continue to provide the most appealing centrist option, retaining their four seats with 18.71 percent of the vote – a strong result given the party's internal struggles since losing power and forming the opposition in 2015. However, the greatest surprise came with independent conservative populist candidate Mislav Kolakušić winning 7.89 percent, more than enough to make the cut as an MEP. Far-right politician Ruža Tomašić of the Croatian Souverainists, who formed a coalition with the national conservatives HRAST, retained her seat.
Receive the best of European journalism straight to your inbox every Thursday
Of the two remaining mandates, one went to the populist party Human Shield (Živi zid), which grew out of the country's anti-eviction movement, though turbulence within the organization means it is not clear which of its candidates will take up the party's seat.
The other mandate was secured by the Amsterdam Coalition, a progressive centre-left option.
Amid a turnout up 4.62 to 29.86 percent, two-thirds of voters opted for right and far-right options. Meanwhile, parties of the Left are in disarray, with truly progressive options such as the coalition of Možemo, New Left and Ora-H, or the Workers' Front and SRP, receiving a little over two percent of the vote between them.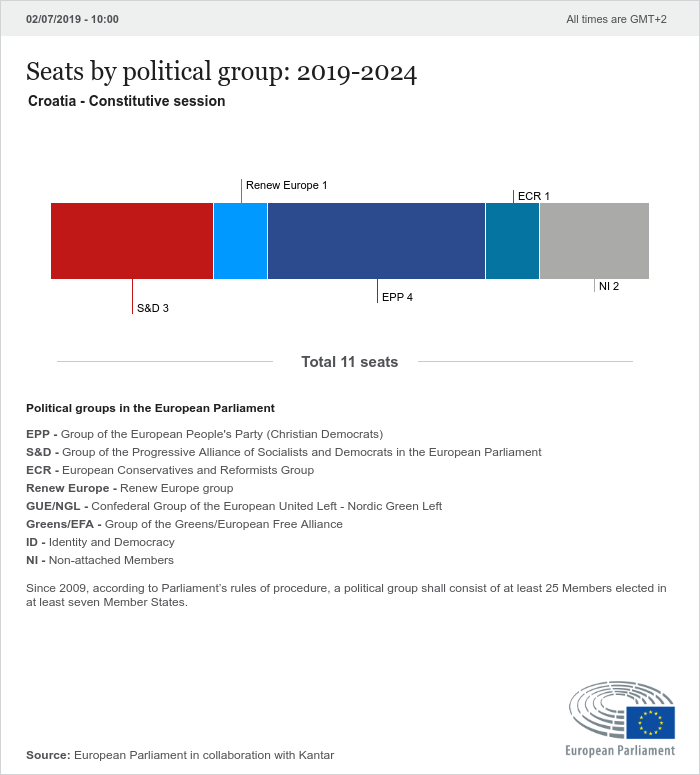 Was this article useful? If so we are delighted! It is freely available because we believe that the right to free and independent information is essential for democracy. But this right is not guaranteed forever, and independence comes at a cost. We need your support in order to continue publishing independent, multilingual news for all Europeans. Discover our membership offers and their exclusive benefits and become a member of our community now!