Like many East European countries, Romania has struggled with corruption for several years. Protests against corruption reached considerable proportions between 2017-19, when the government proposed a series of emergency bills and constitutional amendments aimed at softening laws on corruption and criminal offences.
Former Social Democratic Party (PSD) president Liviu Dragnea has been one of the country's most controversial figures over the last two years, and arguably one of Romania's most powerful politicians. Needless to say, as leader of the ruling PSD government, he exerted a powerful influence over most ministers.
Not only did Dragnea have a say on who was to join the government, he also attempted (often successfully) to direct their actions too. Most legislative changes were made on his initiative, and aimed to launder his and his peers' criminal records - including accusations of electoral fraud and vote rigging. His luck took a drastic turn, however, when Romanians made their voices heard about whether their government should be able to implement bills and amendments overnight.
May 26: European Elections, Referendum on Justice, Voter Turnout
Receive the best of European journalism straight to your inbox every Thursday
Concurrent with the European elections on May 26, Romanian president Klaus Iohannis organised the 'referendum on justice'. It asked for Romanians' to decide whether the government should have the power to manipulate the constitution in favour of the corrupt. The election day proved a success, for many reasons:
PSD lost ground, and the opposition rose to victory: with a difference of nearly 5 percent between the winning National Liberal Party (PNL) and PSD. Furthermore, a new alliance (The Save Romania Union and PLUS) matched PSD's score of 22 percent.
Voter turnout was exceptional: 49 percent of the population voted in the European elections, and 41 percent cast a ballot in the referendum on justice.
The referendum was approved with a resounding  "Yes", meaning that voters agreed the government should have limited power in amending crime- and corruption-related laws.
The referendum sealed Liviu Dragnea's 3.5 year prison sentence, as had previously been decided by the Supreme Court.
Diaspora prevented from voting. Inquiries
Although successful, the day didn't proceed without obstacles. Polling stations set up for Romanians in large European cities were supplied with very limited logistical resources (i.e. space, forms, staff), causing major delays and distress. A considerable number of citizens were simply unable to vote due to the immense queues at polling stations.
One of these people unable to vote was the Romanian ambassador to Italy, George Bologan. "I have always stood by the people's side and I believe that Romanians living abroad deserve respect and apologies from all institutions involved," the ambassador stated to a local newspaper, after having waited for 5 hours. Mr Bologan revealed that, in truth, the embassies received unrealistic instructions and insufficient resources and time, and suggested that the only solution for such issues is a legislative change regarding the voting process abroad.
Voter turnout demographics
While the referendum on justice may have cleared the legislative chaos generated by Liviu Dragnea and his party, it still must be asked why the tide turned so suddenly, given the consistently strong support for PSD over the years. The reversal of fortune is even more surprising in light of the results that PSD achieved in the European elections in 2014 –  37.6 percent of the votes.
What happened to all that support? The truth is: nothing. The social-democrats' supporters are still there and they're still backing PSD. In fact, PSD still managed to earn the support of the highest number of Romanian counties (17 out of 41). What changed, however, was voter demographics.
Statistics issued by the Romanian Institute for Evaluation and Strategy (IRES) confirmed that it was the younger portion of the population that sealed the fate of PSD. 31 percent of all voters were aged between 18 and 35 (Figure 2); most live in large cities and had made up their mind about voting long before election day.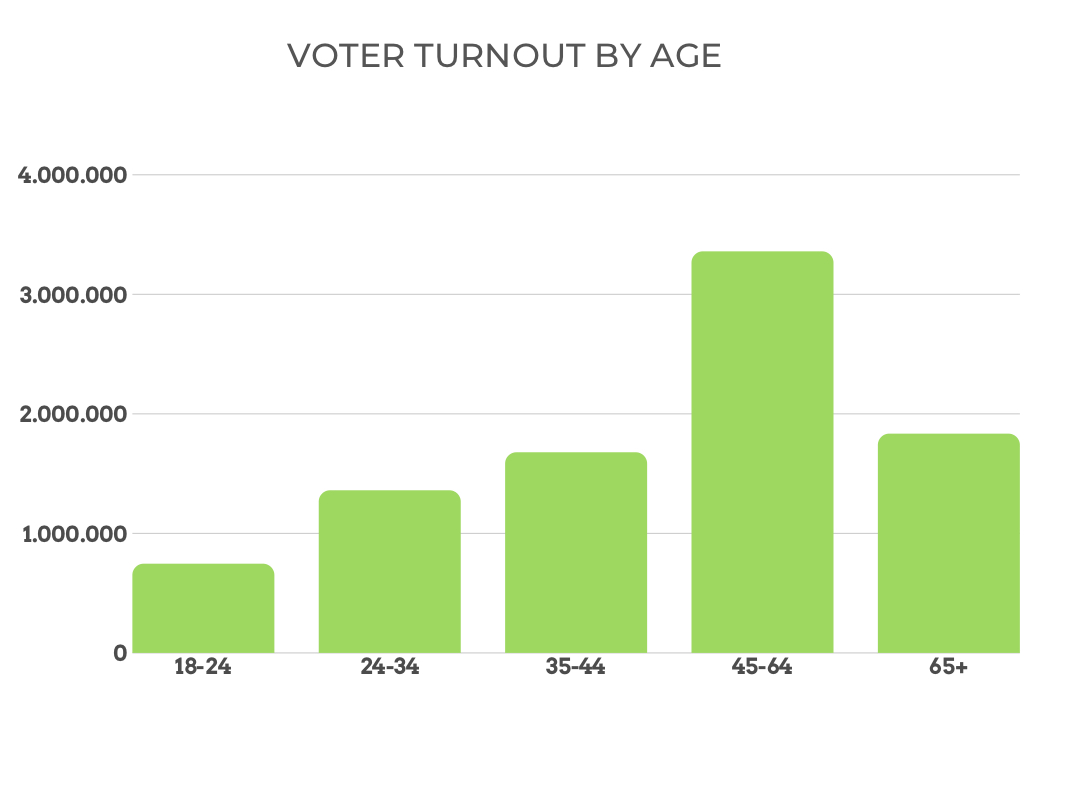 Romania became May's success story, rounded off by Pope Francis's visit on May 31. Representatives of fellow European nations congratulated Klaus Iohannis on the successful referendum. While there is still a tremendous amount of work to do, a credible hope has arisen that this could be the beginning of the end of the corruption that has plagued Romania.
Was this article useful? If so we are delighted! It is freely available because we believe that the right to free and independent information is essential for democracy. But this right is not guaranteed forever, and independence comes at a cost. We need your support in order to continue publishing independent, multilingual news for all Europeans. Discover our membership offers and their exclusive benefits and become a member of our community now!
Freedom of the press: the case of Julian Assange
with
Stella Moris
,

Lawyer and activist
A conversation with Stella Moris, a South African lawyer and activist, and wife of Julian Assange.
Go to the event >